Hi!
Yesterday was our first tour-day and it was quite a busy day. We got picked up by a bus at 8 and went to the Summer palace in the outskirts of Beijing. It's a palace area, almost like a small town where the emperors of old spend their summers. It's a really nice place if you like old chinese-style buildings and architecture which I do!
In the area there is a big lake which we went across with a dragon boat, really cool!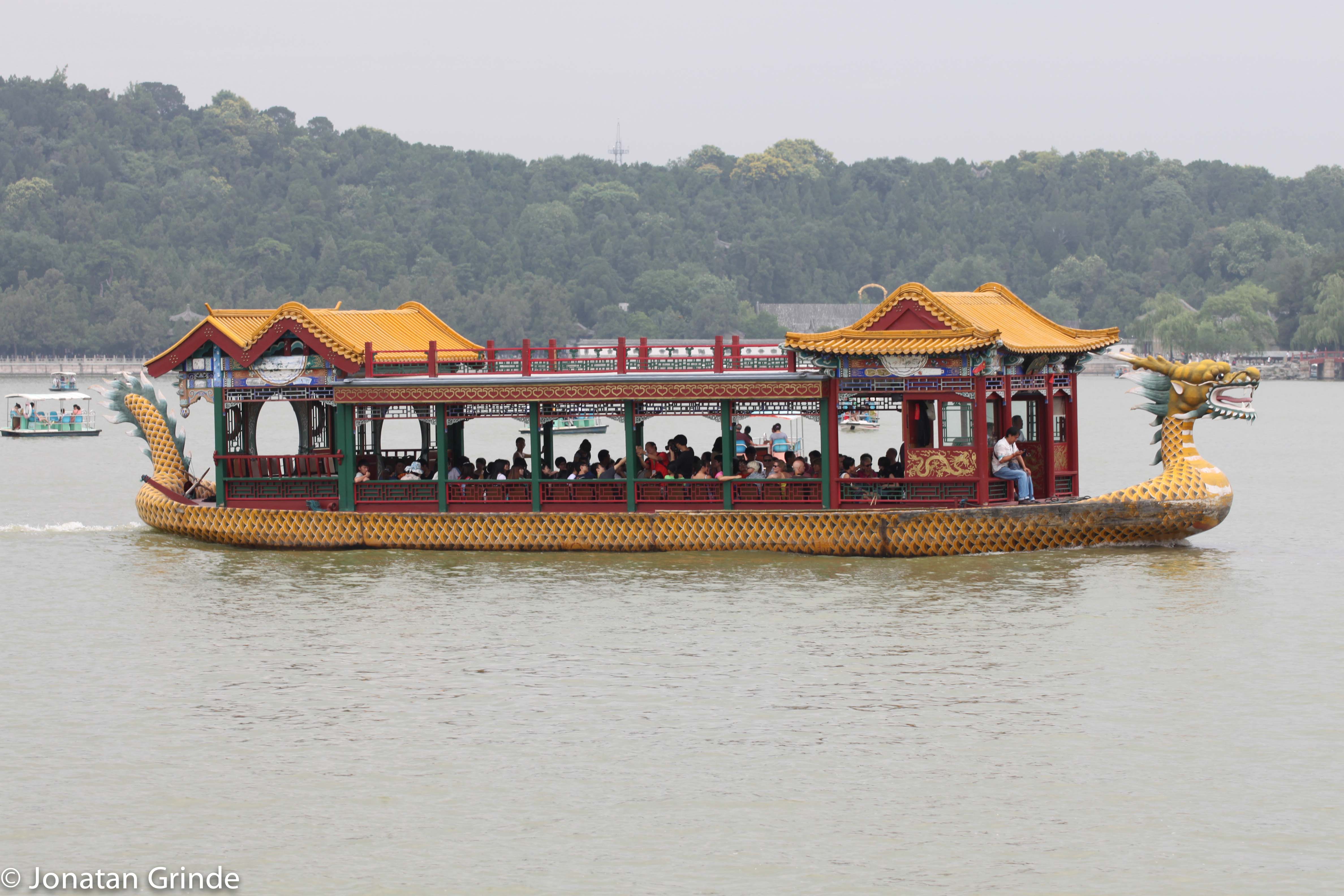 After the summer palace tour we went to a really nice restaurant for lunch before going to the Pearl Market. Despite it's name, there is a lot of other things to buy except from jewelry. It's a very good place to buy all different stuff for a good price (the quality of the things varies much though) and to bargain!
I've never done much bargaining before but it's very fun! I bought several gifts for my family, a couple of t-shirts, a phoneshell etc and sometimes I bargained just for fun. Sometimes the shopkeepers got pretty angry with me, obviously I was going to low for them…
I will definitely go shopping more that way here in China!
But the best part of the day was the evening when we went to see an acrobatic show, it was really awesome!
They were really talented and did many amazing things that has to be seen, not described. I got some pictures as well but I can't upload them right now so they will be posted ASAP.